A Healthy Lifestyle is Within Reach
Our outstanding team is here to help you reach your healthcare goals. Contact us today.
What to Expect with your first yoga lesson
Don't take a class on a full stomach, preferably something light such as a banana a half hour before
Wear clothing that is comfortable. Wearing layers is also recommended so as you become warmer, you can remove layers to feel more comfortable
Although it is customary to have bare feet for the class to help prevent slipping and to connect you to the Earth, yoga socks are available for purchase
Focus on breathing, it is common for new students to hold their breath if they find a pose challenges. Breathing deeply can help you relax.
Respect your own natural boundaries, this is YOUR practice.
You should not feel pain during yoga, so if something is causing you pain, the instructor will offer modifications for all poses.
It is customary for the instructor to say the word "Namaste" at the end of class and you will notice the class says it back. This is a Sanskrit word that means "I honor you".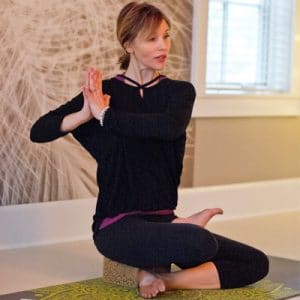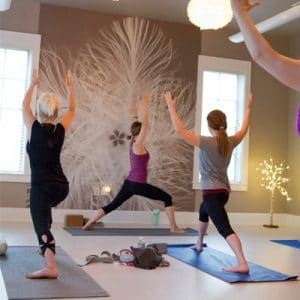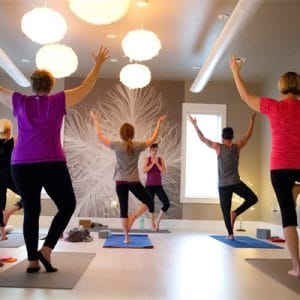 "The 1 hour massage, The Yoga, & the Chiropractic services are all great here. One of my new favorite places because the employees are friendly & welcoming!"
Marianne F.
"Just had the best massage ever! Chiropractic sessions working well. Need to try their yoga next. Brookfield friends you need to discover this place too!!!!"
Deb T.