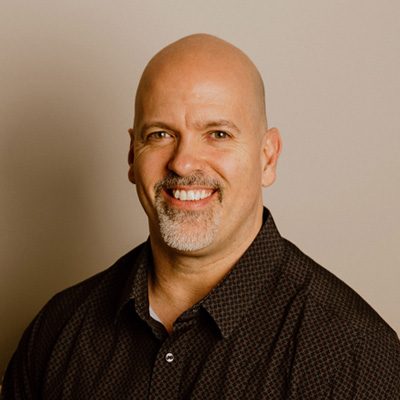 Chiropractor
Paul Ralston D.C.
Hi, my name is Dr. Paul Ralston, my natural health and wellness journey began back in high school as a member of our Olympic weightlifting team. I was constantly searching for natural ways to maintain the extremely demanding physical training involved in my sport through nutrition and proper recovery methods.
After high school, I enlisted in the Army National Guard and attended undergrad at the University of North Florida in Jacksonville, majoring in community health and exercise science. Following my undergrad studies, I enrolled in chiropractic college at Logan College of Chiropractic in St. Louis, where I graduated with a degree in human biology and doctor of chiropractic degree in 2003.
In October of 2003, I moved to Wisconsin and opened my first chiropractic practice in Muskego. I spent the next seven years becoming involved in the community and developing a successful practice. In 2010, I moved a few miles down the road to Hales Corners and joined a group practice, Healthwise Chiropractic. I spent the next five years developing my skills as a doctor and exploring new techniques and treatment modalities. It was during this time that I became increasingly involved in the paleo community and began studying functional medicine.
In early 2016, my wife Tonya and I decided it was time to pursue our common dream of opening a wellness clinic together. We knew we wanted to offer not only chiropractic care, but we wanted to include other services such as functional medicine, skin care, and a yoga studio. We took the leap of faith together and opened One Source Wellness and Chiropractic in June of 2016. It's been an incredible journey up to this point, and we are excited to finally bring our dream to reality and look forward to changing lives together and guiding patients along the path of wellness. In my time away from the office, I enjoy spending time with our four kids, playing guitar, and the occasional Olympic weightlifting or crossfit competition.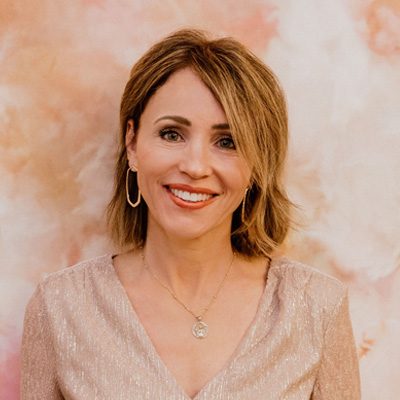 My decision to become an aesthetician was inspired by desire for women to feel as beautiful on the outside as they are on the inside, and that beauty begins with healthy skin. Everyone's skin is unique and will respond to products and treatments differently, therefore it is my job to educate women on their own path towards healthy skin.
Although my treatments are individualized and results-driven, they are also relaxing and stress relieving. My philosophy on skin is that healthy, beautiful skin comes from the inside out. My goal is to help everyone age gracefully. I try to keep current in the latest skin care treatments and tools. In addition to my holistic philosophy on skin health, I've been in the medical aesthetics arena for over 15 years. This experience gives me the unique perspective to evaluate and give appropriate recommendations.
My yoga journey began in 2003. I began taking yoga classes to help with my lower back pain. Being a mother of a special needs child made me realize how important it was to take care of myself; my body, my mind, and my spirit. Practicing yoga helped me manage my stress, helped me sleep better and increased my strength and flexibility. I had such a positive, life changing experience, that I started my first training to become a registered yoga instructor (RYT) in 2005 and have continued taking courses ever since. Every BODY needs yoga. My goal is to give you the skills needed to allow you to grow in your yoga practice. Our life journey is unique and yoga is a reflection of that. Becoming more mindful and finding balance on and off of our mats is an essential part of our well-being.
CHIROPRACTOR
TRACI BUHR D.C.
Dr. Traci Buhr is new to our facility but has been practicing chiropractic for many years. She was born and raised in Milwaukee and attended Pius XI High School. She went to St. Joseph's College on an athletic scholarship and while there, she went to a Chiropractor for the first time.
This is when she realized how fascinating the nervous system is and how chiropractic can help keep you healthy in all aspects of life. She then graduated from National University of Health Sciences in Chicago and moved back to WI to be closer to her family. She previously has worked with Chiropractic Care Center in Hartland and then she owned her own clinic in Wauwatosa, Healthrite Family Chiropractic. She ended up eventually selling it a couple years ago and was fortunate to be able to stay at home and spend time with her kids.
Now that her kids are in school full time, Dr. Traci is able to join our practice and help grow the wellness chiropractic practice. She enjoys teaching patients how the entire body is connected and how adjustments can help all sorts of acute and chronic complaints. In her free time, Dr. Traci coaches volleyball and loves working with young athletes. She specializes in general wellness care, sports injuries, headaches and prenatal care. She has a love for all things involving WI sports, especially the Packers and NCAA girls volleyball. She is married to Brett and they have two kids, Leah and Logan who are busy with youth sports themselves.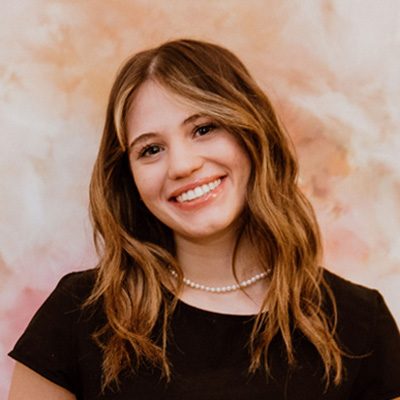 Elisa is excited to start her Aesthetician career here at One Source Wellness and Chiropractic. Elisa obtained her Esthetician license from Mequon Thiensville School of Esthetics in June 2022. She is very passionate in helping and educating individuals to beautify their skin.
AESTHETIC NURSE INJECTOR
ELYCE FISCHER
Elyce is excited to join One Source Wellness's team under the Skin Source brand. Elyce grew up in Bay View, attended Thomas More High School, and now resides in Menomonee Falls with her husband and three children. She attended the University of Wisconsin Milwaukee, receiving her BSN in Nursing in 2008, and started her nursing career at Froedtert Hospital.
Elyce has been a part of the aesthetic community for the past 6 years. Beginning with non invasive laser treatments, Elyce then branched in to the world of injectables. She values a natural aesthetic and loves to make people feel refreshed and beautiful. Her number one priority is patient care and safety. She is excited to offer injectable services and additional exciting services in the near future that will all complement each other and provide her patients with a beautiful glow! Consults are always complementary.
nurse practitioner
Tory White
Tory is a nurse practitioner with over 15 years of medical experience. She truly enjoys taking care of people and will always give you her honest and caring professional advice. She started in the medical field very young as a CNA for 4 years, and then graduated as an RN in 2009 where she worked as a cardiac nurse for 5 years. She then decided that she wanted to go back to school for her Masters degree and wanted to become a nurse practitioner.
She graduated from Concordia University of Wisconsin in 2015 with her Masters and Nurse Practitioner degree. With that degree, she started in a women's health clinic providing services such as injectables, laser treatments, hormone replacement, medical weight loss, and sexual wellness. Tory is very excited to continue with her aesthetic background here at One Source Wellness. She will be offering IV hydration, laser therapy, injectables, micro needling, and other exciting new services in the near future. Tory currently resides in Mukwonago with her 4 children, her niece, her husband, and her puppy.
Tina has a love for the health and beauty industry. She has 25 years of managerial experience. She has gone from managing a plumbing company to chiropractic, to the spa & wellness industry. She graduated from the Skin Institute of Beauty and Wellness as an Esthetician where she practiced skin care for 12 years.
She owned and operated a Day Spa in Muskego, but later went on to manage a Chiropractic office for 7 years. Before coming to One Source, she had managed Hand & Stone Massage and Skin Care in Menomonee Falls. She is a true Wisconsinite, enjoying all change of seasons and the outdoors.
MASSAGE THERAPIST
KARI KELLEY
Kari is a graduate of The Aveda Institute of Beauty and Wellness and has been practicing for 7 years. Her mission is to provide compassionate care to the "whole person" through Massage Therapy and Reiki. The healing power of caring touch is invaluable in our fast paced stress filled lives. She is passionate about the positive effects that massage can have on the body mind and spirit.
Her goal is to help people in any way she can. She believes that self-care is a must because of our busy lifestyles. Regular bodywork is key to counter the effects of daily stress and contributes to overall health and well-being. She has worked in multiple massage environments from spa to therapeutic and brings that experience to the table. Her style is to combine multiple techniques designed to get the best therapeutic results that fits that clients needs and are results driven. She specializes in Therapeutic but is also well versed in Swedish, Deep Tissue, Lymphatic, and prenatal massage.
She is also a Reiki Master Teacher. Reiki promotes the body's natural healing abilities and promotes balance - Mind, body, and spirit. The benefits of Reiki can promote relief from physical and emotional discomfort as well as self-growth on multiple levels and in unexpected ways.
During her time off she enjoys fitness and the outdoors. When she is not spending her free time at the gym you will find her outdoors. She enjoys outdoor runs and participating in 5K races. She has even completed a sprint triathlon. However, her favorite activity is hiking in all of the seasons and summer kayaking.
Gina graduated from Lakeside School of Massage Therapy in 2006. Her main focus has been helping clients with chronic pain and tightness. Her massagers are therapeutic as she helped people with limited range of motion, runners, sciatic pain, migraines, and frozen shoulders.
All her massages are customized to address your health issues, specific needs, and goals. She has 14 years' experience working with her eyes closed to help her feel what is really going on with the muscles.
Hi! My name is Amber and I am passionate about healthy living and an active lifestyle. I am a graduate of the Wisconsin School of Massage Therapy in Germantown. My area of focus is Therapeutic Massage for any active individuals or those dealing with chronic pain. I believe that recovery is key to longevity in fitness.
Rebecca, licensed massage therapist has an Associate of Science Degree in Therapeutic Massage from Herzing University-Lakeside Massage Clinic, B.A. in Business Administration through Ottawa University, Reiki Master, Six Sigma Green Belt, and ITIL4 Foundation Certificate.
Rebecca will intuitively customize each session by integrating a combination of techniques she has been trained in. She has recently taken course 1 & 2 in Craniosacral Therapy, previously had training in Reflexology, Stretching the Client on the Table, and others. Rebecca's mission is to utilize her passion, continuous learning, and integrative approach creating awareness and healing to assist in maintaining and enhancing the health of clients.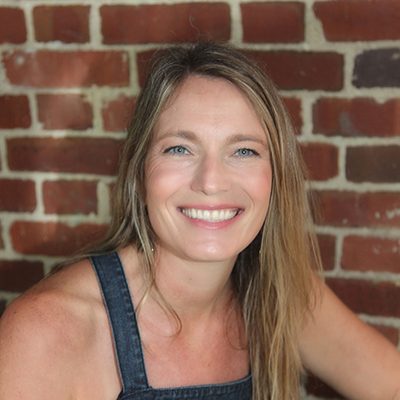 ESSENTIAL OILS CONSULTANT
Jenny
My name is Jenny Gann-Dudgeon and my passion is educating people about wellness through essential oils! I have been using dōTERRA essential oils for over 6 years now. I was originally looking for non-toxic cleaning solutions and natural ways to address our growing family's wellness needs, and found essential oils could address all of those needs.
What I didn't realize at the time was that the oils would also be providing emotional support for my family! After two years of using essential oils for cleaning, wellness, and emotional support, I felt that others needed to know that therapeutic essential oils are an affordable option to the conventional ways of approaching their health.
I began my business over 4 years ago, and have enjoyed significant growth over that time! My vision is simple: To create a team of people who help others with their health and wellness goals. I teach regular classes on the basics of essential oils; what they are, how to use them safely, and most importantly, I help you find your own solutions for you and your family's health goals. It is very empowering to be the provider of healing for yourself and family. The oils are a wonderful tool in your "tool box" to a more natural way of living!!!
I will be teaching monthly classes and scheduling personal consultations. I look forward to meeting you!
OFFICE HOURS
---
Monday
9:00am - 5:30pm
---
Tuesday
9:00am - 5:30pm
---
Wednesday
9:00am - 5:30pm
---
Thursday
9:00am - 5:30pm
---
Friday
9:00am - 5:30pm
---
Saturday
9:00am - 11:00am