Injectables in Brookfield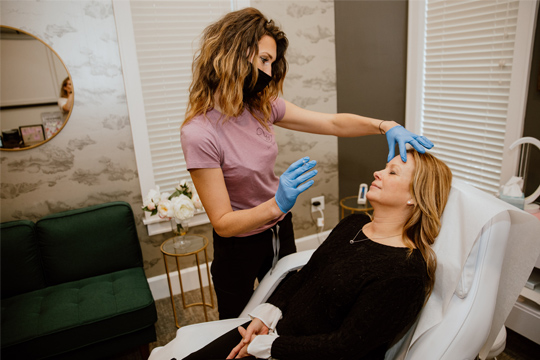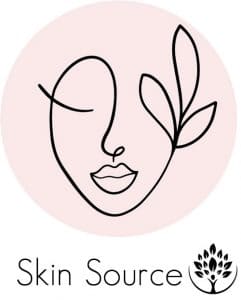 Aging is a privilege. As we all know, however, aging changes the way we look. Here at Skin Source, we make it our top priority to tailor your treatment in a way that preserves your unique beauty.
Wrinkle Relaxers
Expressions are part of the way we communicate and are part of our unique beauty. However, we don't necessarily need or want an abundance of expression lines. Wrinkle relaxers can be the answer to matching up our outside with how we feel on the inside.
Wrinkle relaxers are a safe, minimal downtime procedure with results between 3 and 14 days, depending on which product is used. Here at Skin Source we have a variety of FDA approved wrinkle relaxers available and are here to help you choose what is right for you!
Fillers
The fillers used here at Skin Source are FDA approved and made of hyaluronic acid gel. Fillers are designed to provide contour and revolumize different areas of the face such as lips, cheeks, and around the mouth.
Before Your Appointment:
You will be contacted no more than 24 hours before your appointment to be screened for symptoms of COVID-19 or exposure.
Before arriving at the clinic, please ensure you have no makeup or lotion on your face in the treatment areas.
Please come alone to your appointment. No family, friends, or children will be allowed to accompany you.
Day of Your Appointment:
We encourage you to use the restroom at your home prior to arrival.
Please wait in your car until your appointment time.
You will receive a text or call when Elyce is ready to see you.
Please wear a mask or face covering to your appointment for the safety of our staff.
Injectable and SkinPen treatments will be limited to those which can be done with a mask in place (i.e. upper face Botox/Dysport, neck/décolletage SkinPen).
For facials with Tonya, please wear your mask or face covering until in the treatment room
Please bring in only essential items with you such as phone and wallet.
Elyce will come to meet you at the entrance to take your temperature and provide hand sanitizer for you to use. If you have a temperature of 100.4 or greater you will be asked to reschedule your appointment.
Tonyas clients will come into the office at their time of treatment and wait in the spa area.
When you enter the clinic, we ask that you maintain a distance of at least 6 feet from other clients or staff when walking through the office.
Check out will be done with Elyce and Tonya in their treatment rooms.
To schedule with Nurse Elyce, please click below!
OFFICE HOURS
---
Monday
9:00am - 5:30pm

---
Tuesday
9:00am - 5:30pm
---
Wednesday
9:00am - 5:30pm
---
Thursday
9:00am - 5:30pm
---
Friday
9:00am - 5:30pm
---
Saturday
9:00am - 11:00am